Owning your very own cask of Scottish whisky

Whisky's popularity has been soaring in the recent years. Exports are at an all-time high and it still going up every year. So What are the reasons to purchase a cask on your own?
For Gifts
What's better gift than sending your friends or clients a special design bottle of whisky? You can involve in the whole process of creating a unique exceptional bottle which included choosing cask, label design, bottling and packaging.
Investment
Recent analysis carried out by whisky highland indicates that the top 100 collectors' bottles have more than 300% growth since 2008. So instead of collecting a bottle one by one. Choose a potential cask are a much more effective way for investment purposes.
For the love of whisky
No matter It is for personal enjoyment or for investment purpose. We believe casks purchase are for whisky lovers. While buying an old cask has the advantage of bottling in a short period of time. A young cask lets you experience the joy of tasting, sampling and witness the mature effects in time.
Design your Label

Take the chance and create a personalized unique label or packaging.

You can add texts, names or company logo for your bottle.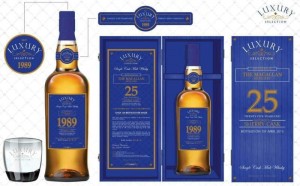 Special bottling
Picking a beautiful container for your whisky is as important as the labels and package.

We can assist you in choosing the perfect bottle.